Clothing Protecting Against Cutting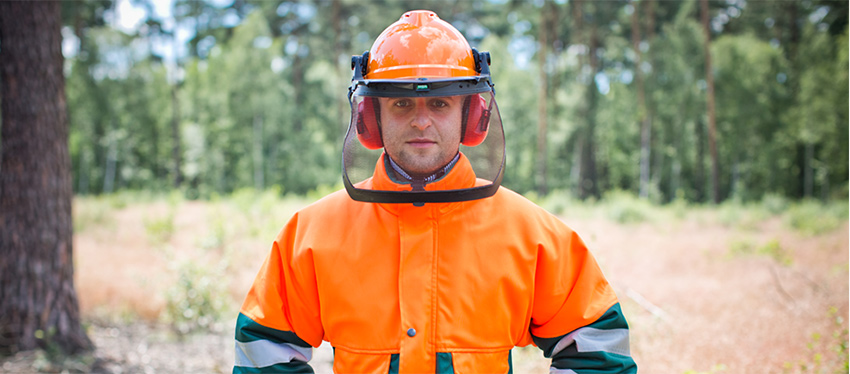 CutGuard collection, certified in accordance with EN 381-5, EN 381-11 and EN ISO 13997, is a wide range of III category clothing, protecting against cutting with chain saw, knife or glass.
CutGuard products are made from specialised textiles and reinforced with anti-cut inserts. Due to their high-strength parameters, CutGuard products feature high resistance even to cutting with 24m/s rated saw chain. Additional advantage of CutGuard clothing is a warranty of high thermal comfort for users. Thermo-regulated fabrics applied in places not exposed to direct cuts ensure suitable air circulation. Selected products from CutGuard collection meet also high visibility parameters (EN ISO 20471). Tests confirmed that protective parameters of CutGuard clothing are preserved after multiple washing cycles. The tests confirmed also high product resistance to industrial cleaning.
For more information on CutGuard protective clothing See more
We recommend completing CutGuard protective clothing with personal protective equipment:
MSA sawman set
PŁ-1/5 protective gloves for sawmen
Lavoro Sherwood protective footwear