About Krystian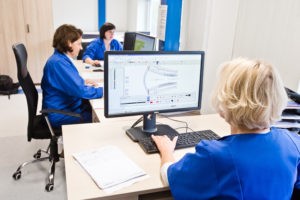 Krystian is a family company which has been operating in the market for three generations now.  Krystian delivers protective and corporate clothing, personal protection equipment and work safety trainings for companies all over the world. For more than 60 years we cooperate with entities operating in power engineering, natural gas, construction, shipbuilding, port and chemical industries. Also, we have our Customers among the largest professional industrial laundries which deal with maintenance and rental of clothing.
Due to many-year experience of not only our managers, designers but also sewing shop workers, we are able to offer our Customers specialised solutions necessary to ensure safe work at every work station. Due to regular trainings we are able to continuously improve our talents and enhance competences.
INNOVATIVE PRODUCTION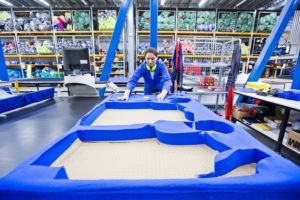 Our whole production is located in Poland. All our products are designed and produced with the application of the latest technologies used in textile industry. Out plant is equipped with top branded, advanced equipment and machinery. We have diversified, constantly modernized machinery stock which lets us deliver orders for the most demanding Customers.
Our products are manufactured exclusively from textiles of recognised worldwide producers and using haberdashery of recognized suppliers only. We use outstanding quality components from threads through zips to ribbons and buttons.
Our strict quality control watches each product's highest production standards. Krystian draws its special attention, in particular, to suitable supply chain, establishing long-term cooperation with reliable and experienced producers only.
Among our key partners you can find the following companies: