CLOTHING PROTECTING AGAINST COLD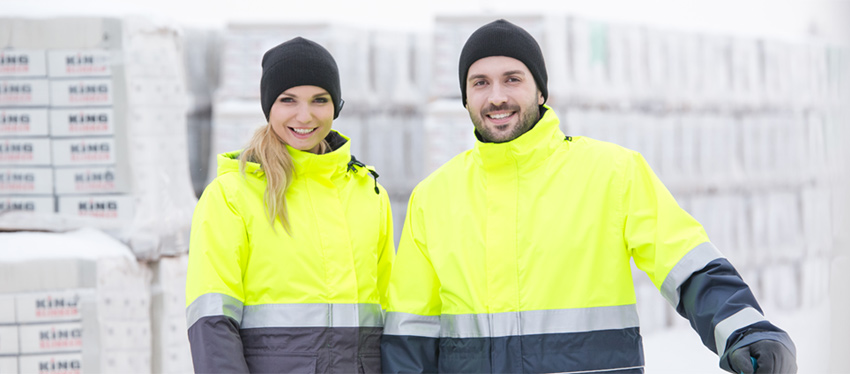 WarmGuard collection, certified in accordance with EN 342 and EN 343, is a wide range of II category clothing intended for comfortable work in cold environment and in adverse weather conditions.
Parameters of efficient and resultant thermal insulation as well as air permeation allow for optimal selection of clothing model to the method and place of work. Comfort and safety of work in winter conditions are warranted by the highest quality textiles with membrane and insulations, creating a product that protects its user against cold, wind, rain and snow. Additionally, WarmGuard products are distinguished by fashionable, ergonomic cut. Winter collection features high resistance to industrial cleaning with the fluffiness of insulation and protective parameters of membrane preserved. WarmGuard products are excellent for outside works in winter as well as in inside closed spaces like cold stores and unheated spaces.
For more information on WarmGuard protective clothing See more
We recommend completing WarmGuard protective clothing with the following protective equipment:
3MTM ThinsulateTM FX insulated cap
Winter Waterproof protective gloves
Honeywell banded earplugs
Commodore S3 protective footwear with 3MTM ThinsulateTM insulation