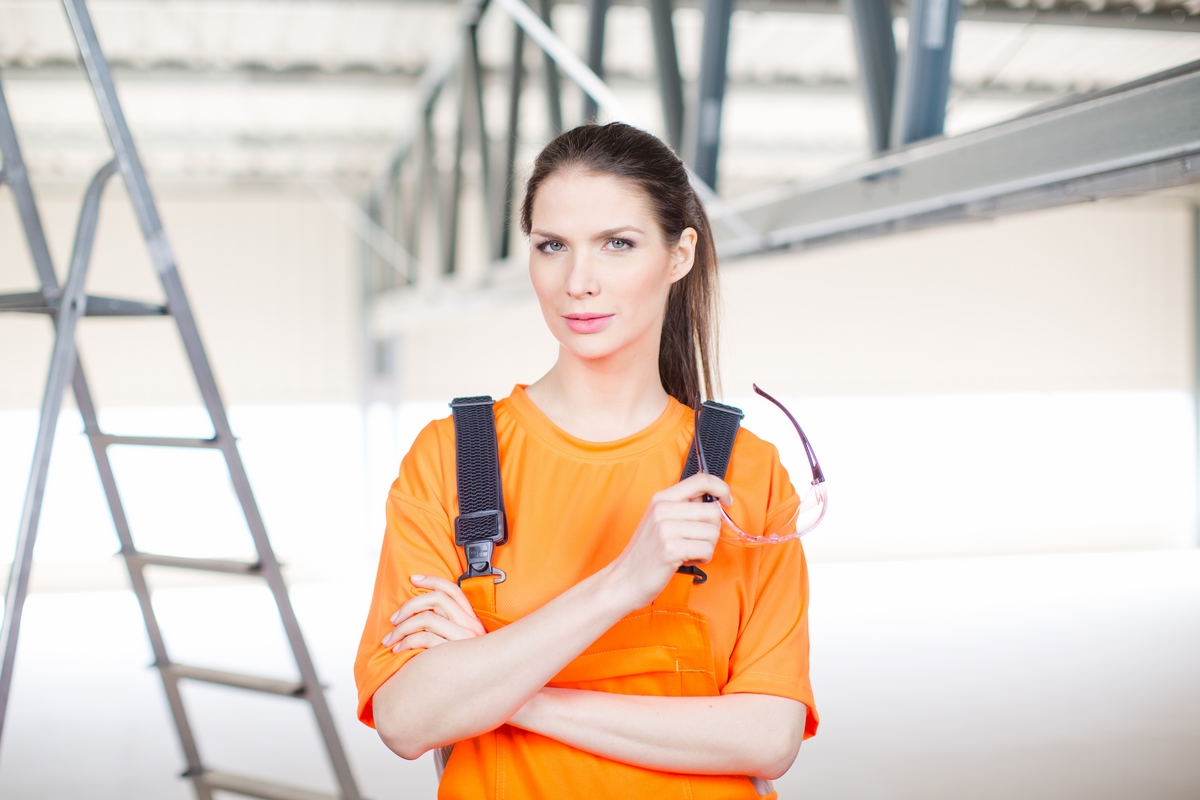 The human body needs additional protection in difficult and hostile working conditions.  In such situations it can be helpful to use thermoactive underwear, which primarily prevents excessive cooling or overheating of the body. The thermoregulatory function of clothing is particularly important when working in freezing weather, rain, strong winds and at low temperatures. Thermoactive clothing is also important in conditions where workers work continuously in high temperature rooms, for example in mining. In this case, temperature regulating vests will also provide cooling.
The use of thermoactive underwear is recommended for workers:
– at construction sites in autumn and early spring,
– in underground mines,
– in a variable microclimate (cold or hot),
– on ships and in ports during loading and unloading,
– who assemble industrial installations where temperature is constantly low,
– who carry out roadworks and are in charge of road and air traffic control,
– in rescue services (in particular during autumn and winter),
– in forestry (in particular during autumn and winter),
– in environments where they are exposed to hypothermia.
Why is it a good idea to wear thermoactive underwear at work?
The most important reason is to protect the wearer's body from cold or overheating. Thanks to the use of appropriate technology, thermo-active underwear quickly removes moisture so that the wearer's body does not become cold. In addition, the material used for its production ensures adequate air circulation. If warm underwear, which is put on cold under workwear, does not allow air to permeate to a sufficient degree, workers very often sweat, especially when they have to move "for a moment" from a cold environment to a building where it is very warm. When wearing thermoactive underwear, such situations are largely eliminated, as the material used in the temperature regulating clothing is air-permeable and reacts similarly to human skin.
A great advantage of thermoactive underwear is the comfort it provides. The products are made of knitted fabrics based on high-quality continuous fibres, which form a soft and very flexible material. As a result, the clothing fits the body very well and does not cause abrasion or irritation, especially in sensitive bends. The elasticity of the fibres also allows a high degree of freedom of movement, as the product does not cause pressure.
We encourage you to familiarize yourself with the full range of CoolGuard temperature regulating clothing, certified for thermal insulation (Clo). More at https://www.krystian.com.pl/odziez-ochronna/odziez-termoregulujaca/