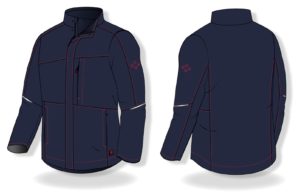 The clothing is made of 100% Nomex® Comfort fabric with an acid-resistant finish without fluorine compounds.
EcoForceTM technology has eliminated perfluorinated compounds (PFAS), which are hazardous to health and cause aggressive environmental pollution, from the manufacturing process. In addition, the new finish, in addition to being PFAS-free, is based on biocomponents – more than 50%.
With sustainability in mind, the DuPontTM Nomex® Comfort material with EcoForceTM technology has been developed to provide acid resistance for up to 100 washing cycles, without re-impregnation according to EN 13034.